Innovation Week kicks off April 24 with contests, demos and creativity
April 19, 2023
The fifth annual Innovation Week at the Medical University of South Carolina, complete with fan favorite Shark Tank events, will kick off on April 24, and for the first time, it will be anchoring the last week of the first South Carolina Innovation Month. Hosted by the Office of Innovation during the last week of April, the event is designed as a weeklong celebration of MUSC's culture of innovation meant to inspire and empower the MUSC community to innovate. Throughout the week, the Office of Innovation will host a number of in person events – also available online – as well as events presented by MUSC strategic partners.
"Innovation Week is a visible and tangible representation of the value that MUSC places on innovation," said Jesse Goodwin, Ph.D., chief innovation officer at MUSC. "We want this week to be not only a celebration of our accomplishments but also act as a source of inspiration for our future potential."
Festivities will begin on Monday, April 24, at the Urban Farm. There, the first 50 attendees can pick up some Innovation Week gear and a ticket for a King of Pops treat or bag of kettle corn that will be offered during the Innovation Showcase on the Greenway event scheduled for the next day.
Afterward, the week's sessions will kick off with back-to-back events in the Basic Science Building and will include opening remarks from MUSC leadership as well as the naming of the 2023 Blue Sky awardees.Winding up the day, students will be pitching their ideas for research grants in a virtual session that is open to all at 2 p.m. The winning group will receive $2,500 to further advance its idea.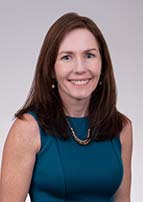 A staple of Innovation Week, the Charleston poster session will be held on Tuesday from 8 a.m. to 5 p.m., on the Greenway, where visitors will review ideas submitted by MUSC employees and students and select which should be evaluated at the Shark Tank event on Thursday, April 27.
In addition to the Charleston poster session, for the second year in a row, MUSC's Regional Health Network sites will host their own poster sessions, including the introduction of the MUSC Health-Midlands Division.
"Innovation is an enterprisewide value, and it's important for MUSC to be inclusive when working to build a culture that expands off of the peninsula," said Goodwin. "I can't wait to see the ideas and projects pitched but also to incorporate the Midlands into this exciting week."
MUSC strategic partners Medtronic, Microsoft and Siemens Healthineers will also be hosting sessions, which are all available online or in-person, throughout the week on a variety of topics. Medical device partner Siemens Healthineers will host events on Monday and Thursday addressing health care equity and advancements in imaging technology. Microsoft will host a presentation on Monday and Health technology company Medtronic will also host events on Tuesday and Friday, discussing the use of artificial intelligence in health care analytics. Quai.MD will offer a demonstration on Wednesday on how the implementation of its plugin can improve the detection of cardiovascular emergencies.
Thursday will feature events throughout the day, starting with a presentation from STEM-CREW, an exciting new initiative sponsored by the National Institutes of Health that is designed to increase the number of female entrepreneurs and inventors in not only South Carolina but also throughout the Southeast. CREW participants will be providing elevator pitches of their projects to judges for feedback, evaluation and coaching.
For those looking to decompress, Thursday will also offer the "Stress Less Bash," at the Urban Farm, where all faculty and staff members and students can drop by to enjoy live music, games, stress-relieving activities, refreshments and more.
Finally, Thursday will end with the Charleston Division Shark Tank. This fun-filled annual event features teams that have been chosen as finalists to pitch their ideas to a panel of MUSC's executive leaders for an opportunity to win bragging rights and funding to support the development or scaling of their concepts. The finalists are selected from the submissions to the Innovation Week poster session. Interested parties can attend in the Storm Eye Auditorium from 3 to 5 p.m.
Overall, Innovation Week will see four Shark Tank events and over $90,000 awarded to advance winning ideas. Florence and Marion will hold a combined event in Florence on April 28. Lancaster and Chester will host theirs in Lancaster on April 26. The Midlands Division competition will be held in downtown Columbia on April 25.
"I believe the week and its events are important demonstrations of MUSC's commitment to building a culture of innovation," said Goodwin. "We want our MUSC family to feel empowered to share their ideas and know that our senior leaders are seriously committed to considering and supporting ideas being brought forth by those that work here."